A physician applicant tracking system to get excited about
With the Syncx Perm ATS, in-house recruiters can more quickly and easily locate and place permanent physicians into open roles.
Finally, a solution that works for you!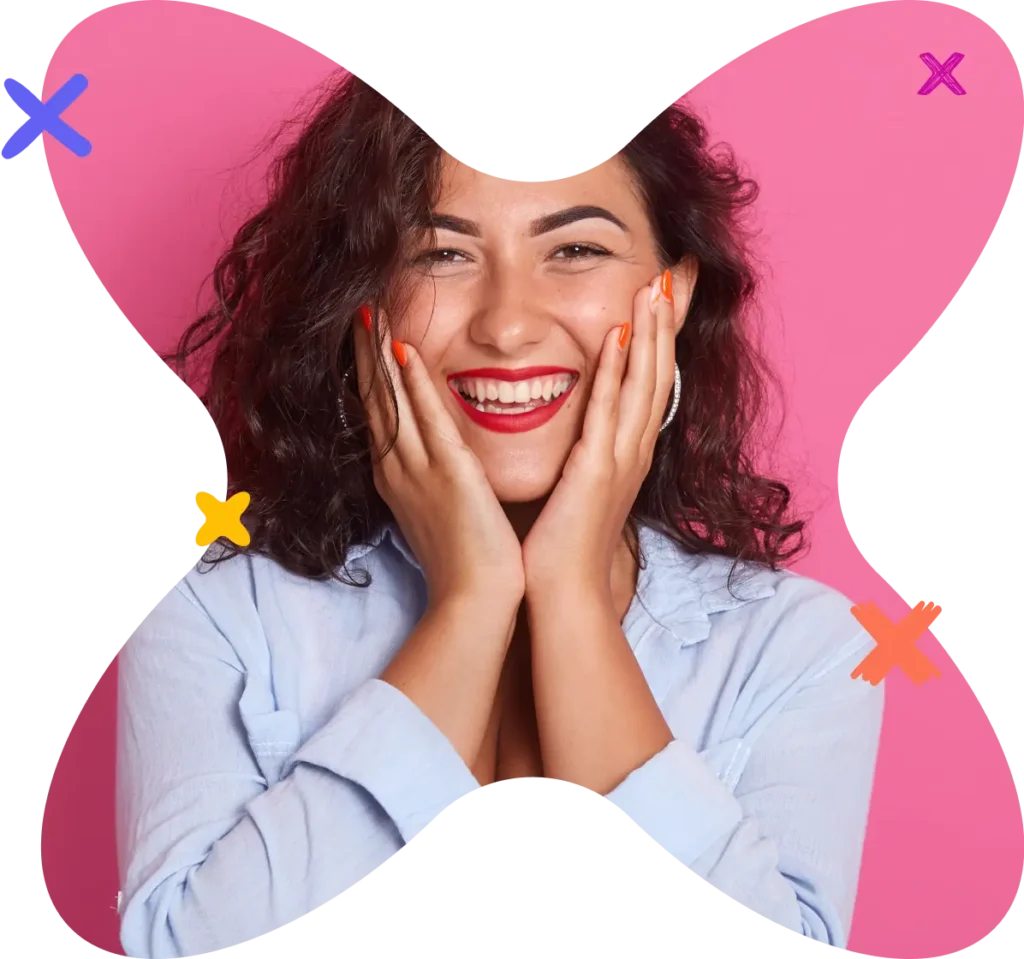 Integrated talent management to the power of X.
The Syncx Perm ATS integrates seamlessly with the Syncx MSP, creating a complete 360° view of your entire workforce that supports strategic resource management.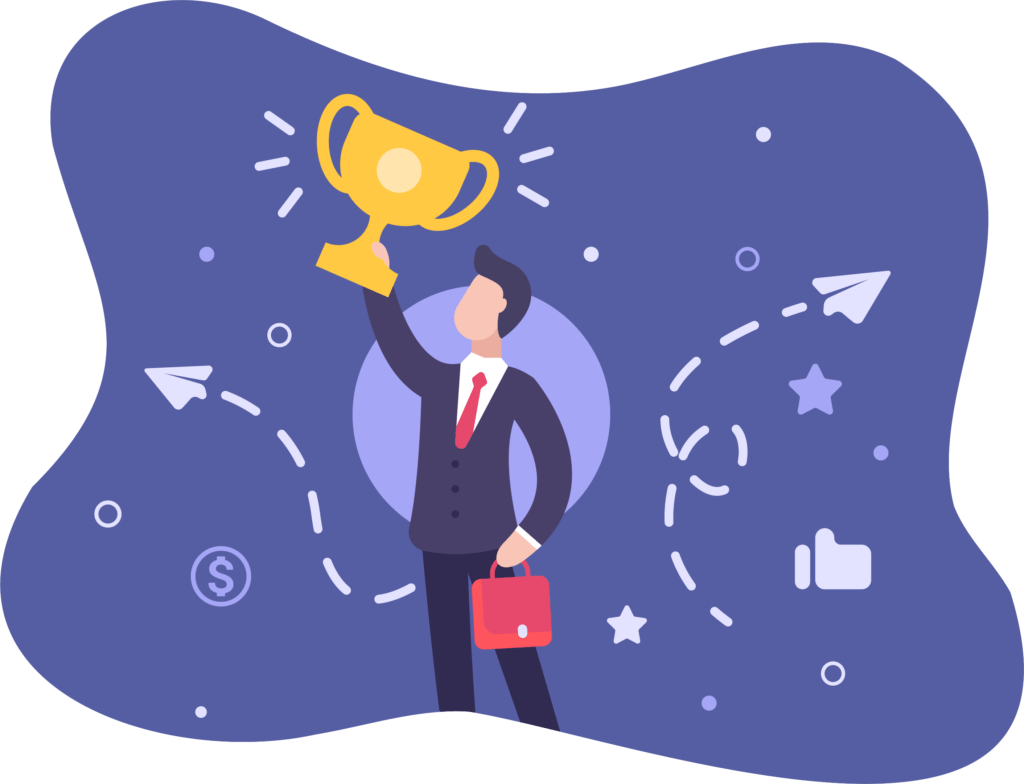 Get ready to reap lasting rewards.
Optimize staffing in a unified system, resulting in faster time to fill, better fill rates, and a better candidate experience. Now that's a perm ATS with permanent benefits.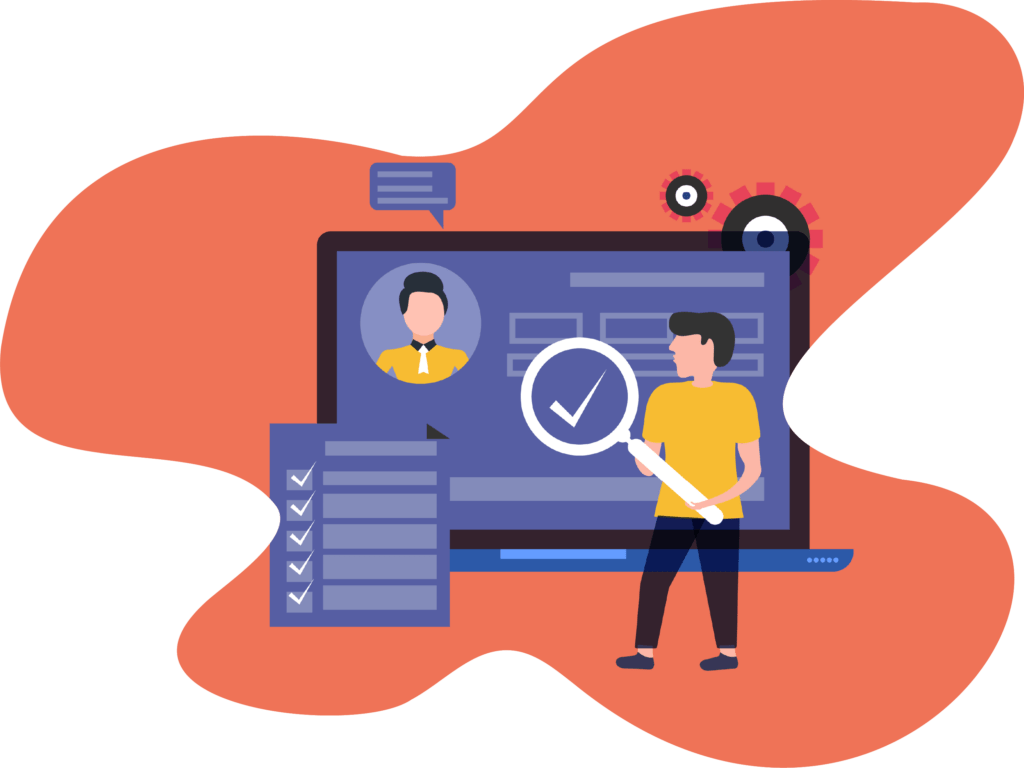 Find an array of features all in one place.
With everything from automated approval workflows and job order management to job board integration and text alerts, it's nearly impossible to not achieve seamless staffing.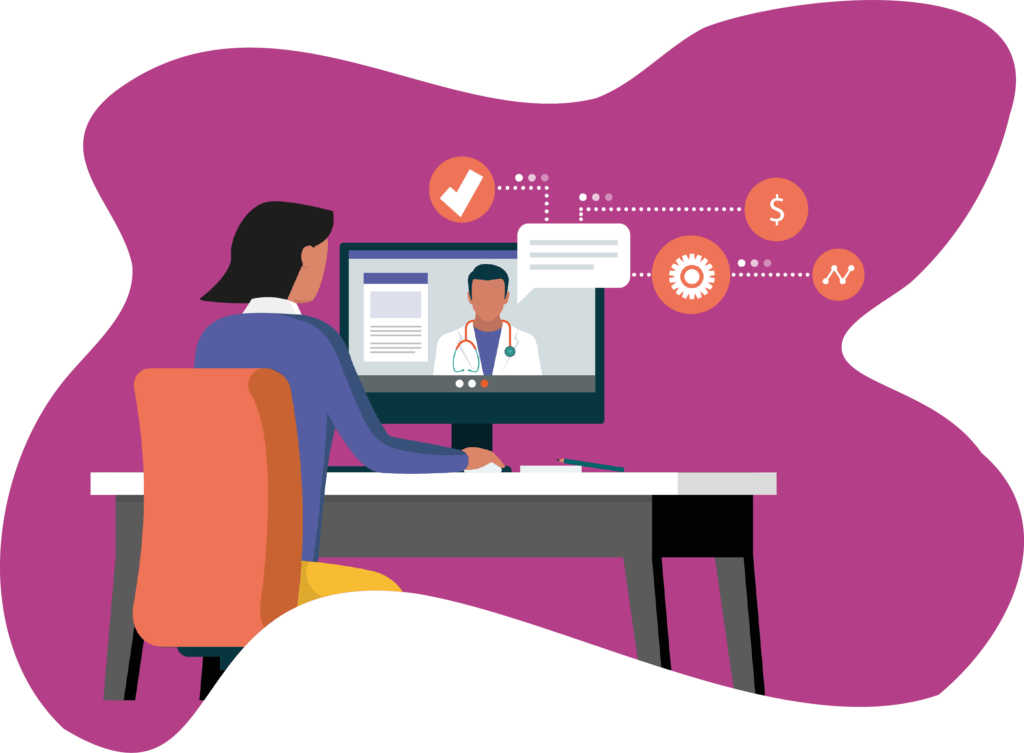 Achieve healthcare staffing without the hard.
We serve as your one point of contact for vendor management, permanent hires, and locums placements, while the Syncx Perm ATS automates lead and candidate sharing. How easy is that?
See what the Syncx ATS hype is about.
Candidate tracking, placement records, real time analytics and so much more! Get a front row seat to see it all in action. Book your demo today!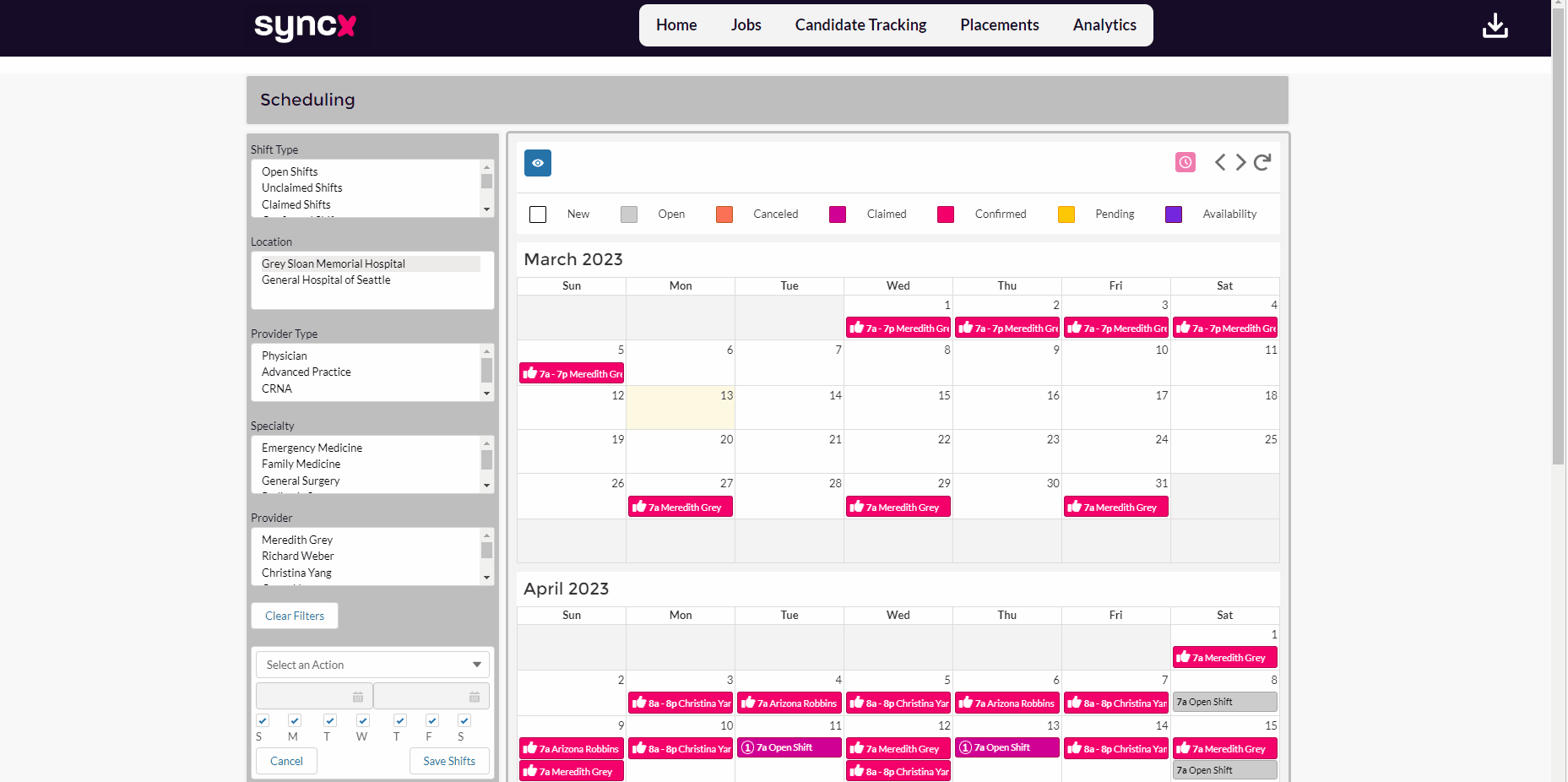 Accelerate. Advance. Syncx Perm ATS.
Your journey to better permanent staffing starts here—with increased candidate visibility, less complicated sourcing, and support from a partner passionate about revolutionizing healthcare staffing from the inside out.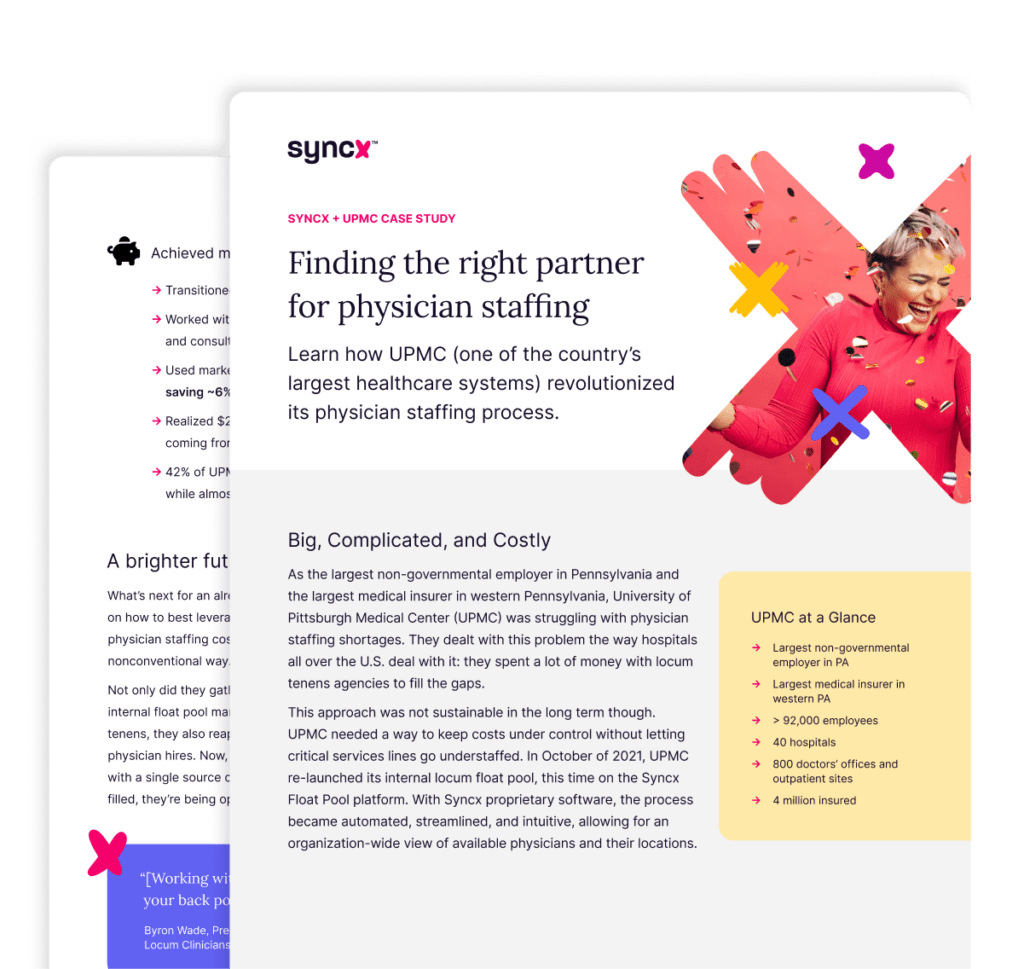 Case Study: Finding the Right Staffing Partner
UPMC teamed with Syncx to achieve staffing greatness by embracing every solution, including the Syncx Perm ATS.
Ready to add the X-factor to your physician applicant tracking system?
Schedule a demo today or contact us to see how we can help.